Each donation matters to us! To donate at Ahimsa Land Foundation you can currently use NEFT/RTGS to transfer money. Donations made to Ahimsa Land Foundation are eligible for exemptions u/s 80(G) of Income Tax Act 1961.
The funds will be majorly used for equipment required for other sources of income that we can recommend to the gaushala and other farmers like cold pressed oil or soya milk making machines. We also require funds for operational expenses.
Here are our details:
Bank: Saraswat Co-op Bank Ltd.
A/C Holder: Ahimsa Land Foundation
Current A/C No.: 091100102705405
IFSC: SRCB0000091
In order to improve the living conditions of the animals at the gaushala, we have observed that food is a major challenge. We are working to provide more food for the hungry cows and buffaloes as the gaushala is not in a situation to do so. The funds will go directly to the vendor who provides the fodder for the animals. You can share the love by donating to our fundraiser campaign with our sponsor Donatekart here.
Update: This campaign is now closed. We managed to raise ₹1,28.360 with the support of 50 donors. Heartfelt thanks to each and everyone of you.
Kajal, Dubbee, Mahee and Maya are also looking for sponsors to take care of them as they aren't feeling good and can't be let out with the others to graze on the mountains. The expense for green and dry fodder, oil cakes (khal) and jaggery come up to Rs. 6000 for each of them for a month. We hope they will get better in a month or two of good care. Let us know if you would like to virtually adopt any one of them individually or jointly with someone else or you can simply donate to the Donatekart fundraiser.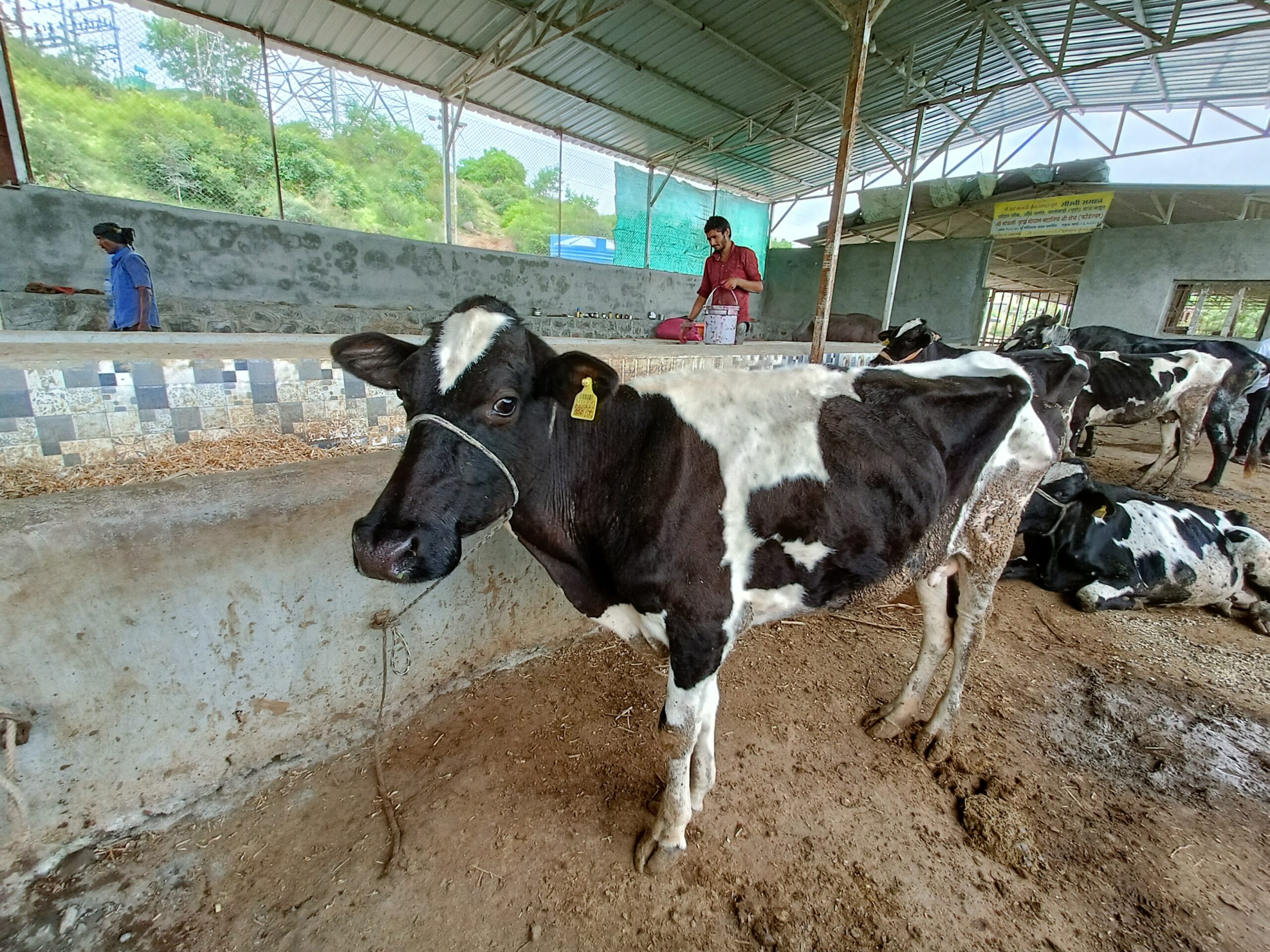 We are happy to share that Chaitanya Rajasekhar is out on a 100 For Animals Campaign to raise awareness about the plight of animals.
His goal is to raise 100 rupees for every 10 meters he climbs during his 4-month journey on two wheels for two animal organisations one of which is Ahimsa Land Foundation. This will help us buy a tractor to clean out the sheds daily instead of once in 7-10 days, which is the only way we can at present.
You can follow Chaitanya's journey and progress here. You can also catch up with him on his Instagram account.